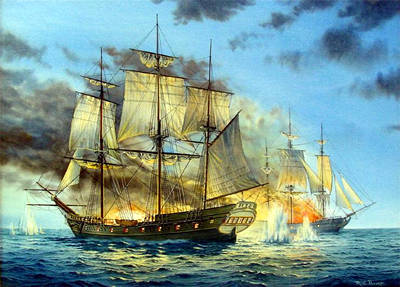 You may not remember much from your World History class,
but you probably at least remember that the nations of Europe
fought it out for a long time to see who was going to be Number
One. For many years, their biggest way to fight it out was with
their big navies. So, if a ship from England saw a ship from France,
you could expect some fireworks. Of course, the way you knew
what country a ship was from was that flag they flew from the
top of the mast - their colors. When they would see a ship approaching
on the horizon, they usually lowered their colors until they could
see whether that other guy was a friend or an enemy. But occasionally
there was a ship that approached those encounters in a radically
different way. There were a few courageous captains who would
give a simple six-word order to their crew, "Nail our colors to the
mast!" But you could just hear the first mate saying, "Captain, that
means we can't lower our colors, no matter what." To which the
captain would say something like this - "That's right."