.
1) I always fall,
but I never get hurt.
I can bend over backwards,
but cannot break.
I arrive free of charge
but often leave for a fee.
What am I?
2) The more you take the more you leave behind.
What is it?
3) What is the four digit number,
no zeros, in which the first digit
is five times the last, the second
is four more than the first and three
times the third and the third is two
more than the last and two less than
the first.
4) I know a thousand faces,
and count the tailed heads,
feasting bright upon the eyes,
of many who have died.
wielding well a mighty power,
who hath but humble stature.
Masses fall upon their knees,
to scare behold my only side!
5) Can you decipher this famous saying?
That prudent avis which matutinally
deserts the coziness of its abode will
ensnare a vermiculate creature.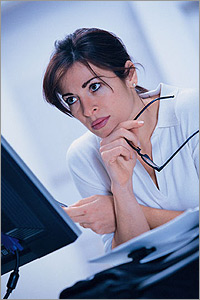 6) What has one leg,
but not two.
Never gets fat,
has 15 teeth,
but doesn't chew.
All green and no blue,
bugs don't like them but I do.
What are they?
7) Without a bridle, or a saddle,
across a thing I ride a-straddle.
And those I ride, by help of me,
though almost blind, are made to see.
What am I?
*Answers are located in "comments"
for your convenience & felicity.